The set of plugs for mounting the new sleeves of the RAP nozzles is composed of a threaded plug M24x3, provided with a hexagonal head in order to allow the fixing of the sleeve on the concrete forming and a plug with an outer diameter of 31 mm that can be mounted on the other end of the sleeve, to prevent the entry of concrete into the sleeve during the casting operation. Both plugs are made of plastic and can be reused hundreds of times.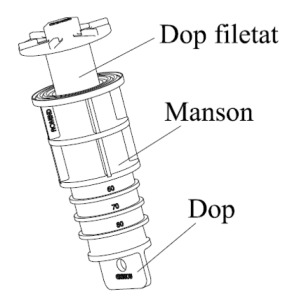 | | | |
| --- | --- | --- |
| Technical characteristics | Threaded plug | Conical Plug |
| Thread dimension | M24 | – |
| Diameter (mm) | – | Ø 31 |
| Active area length (mm) | 39 | 22 |
General mounting instructions of the sleeves of the RAP nozzles in the concrete plates, at their casting
Before mounting, the components must be verified as: sleeve + threaded plug + conical plug. In the concrete forming must be made holes of Ø 25 mm diameter at the mounting distance of the RAP filter nozzles (according with correspondent drawing).
1. In the Ø 25 holes of the concrete forming the threaded plugs are introduced, in the inferior part, and, on the opposite part, the sleeves are screwed. The tightening is made by applying on the threaded plugs a maximum torque of 1,5 ÷ 2 Nm.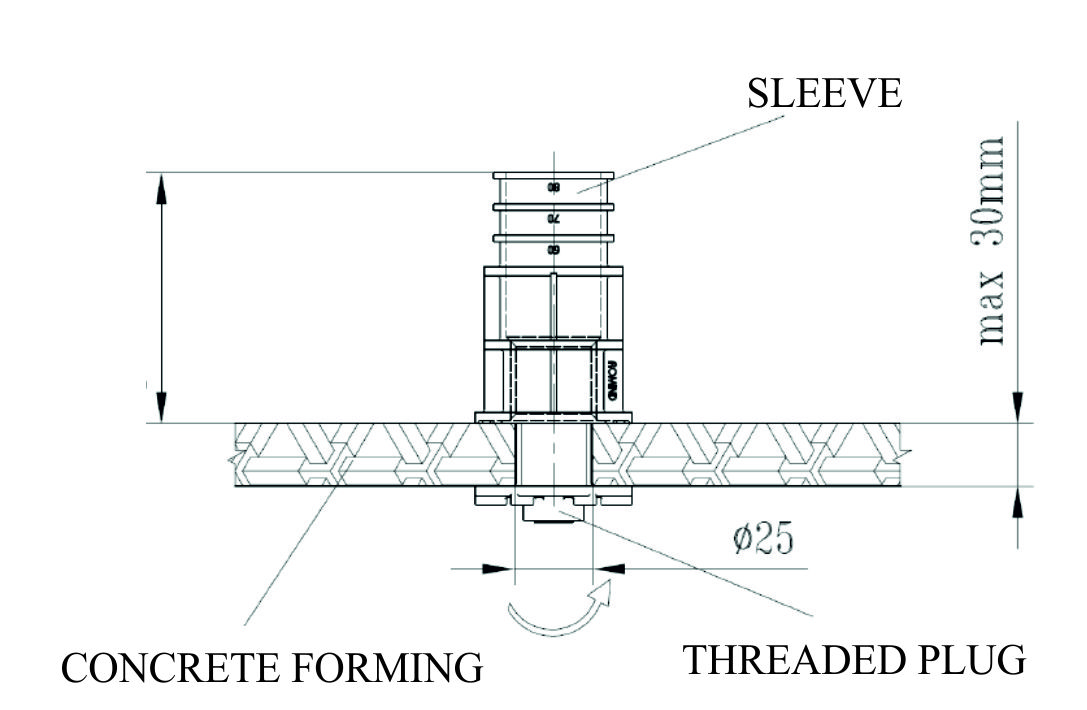 2. In the upper end of the sleeve is mounted the conical plug.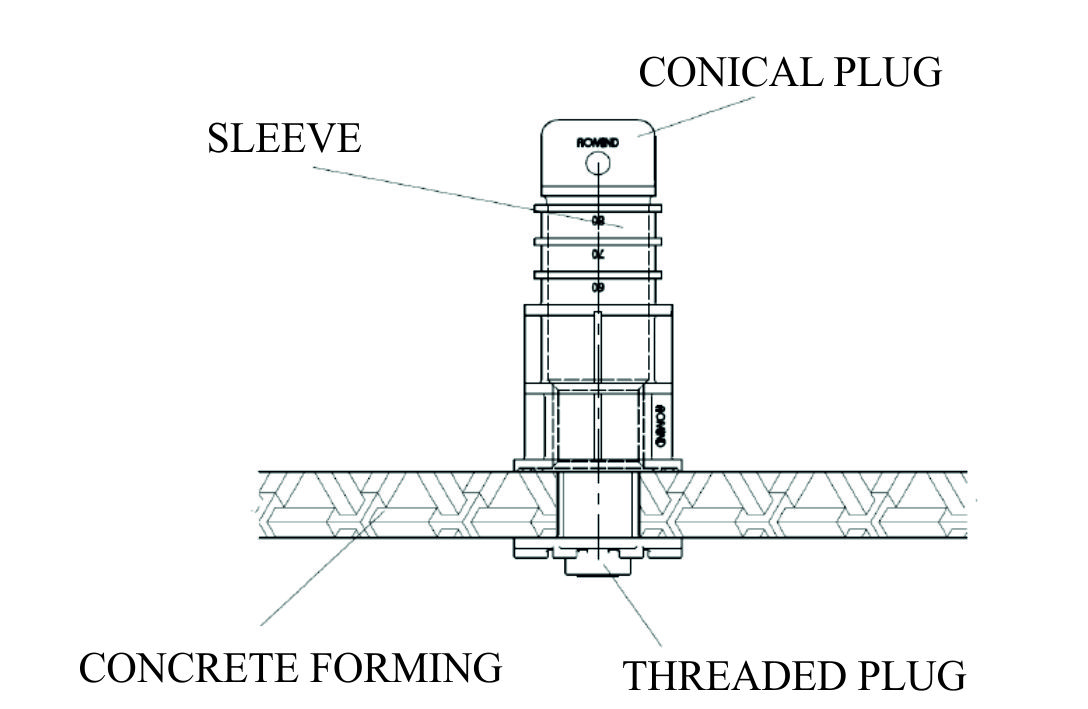 3. After mounting all the sleeves and plugs, the concrete is poured up to the superior level of the sleeve – thus it is formed the appropriate plate thickness.
It is recommended the use of a vibrating plate to ensure the concrete plate quality.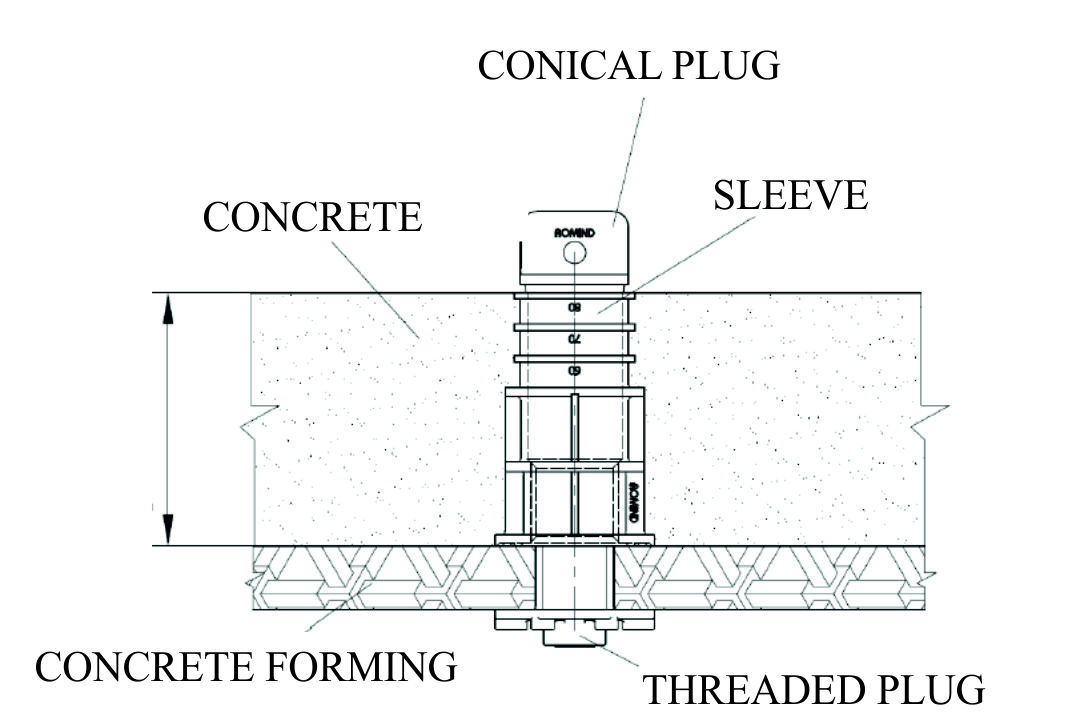 4. After the concrete is hardened, the plugs are dismounted.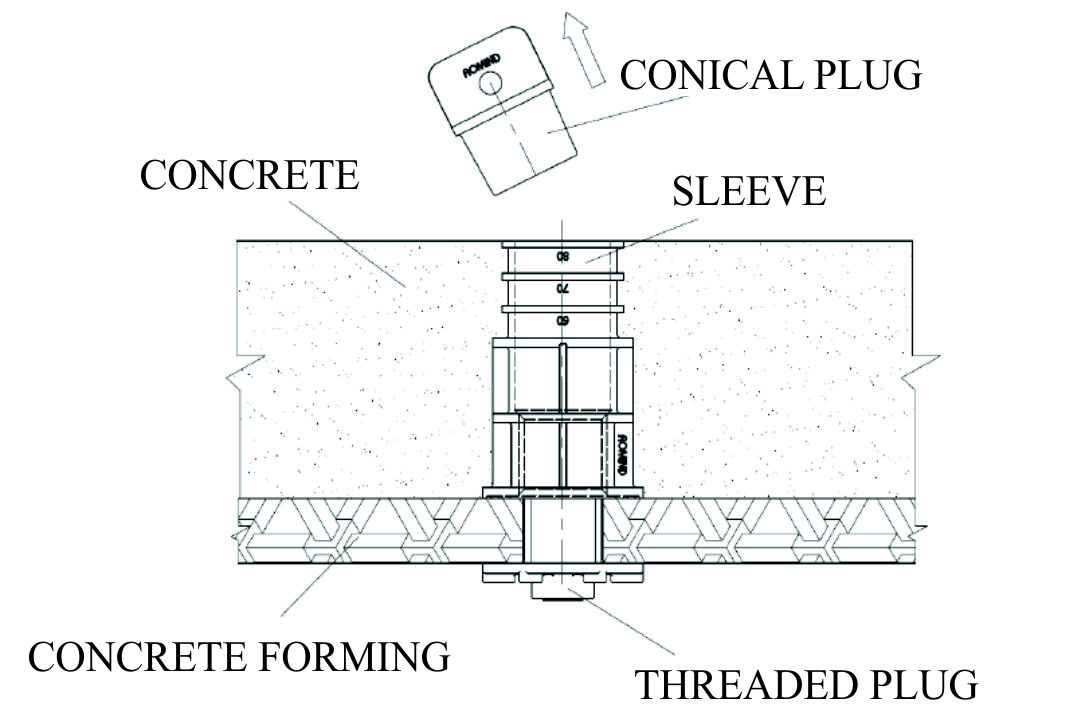 5. The concrete forming is rotated by 180 degrees and all the threaded plugs are removed.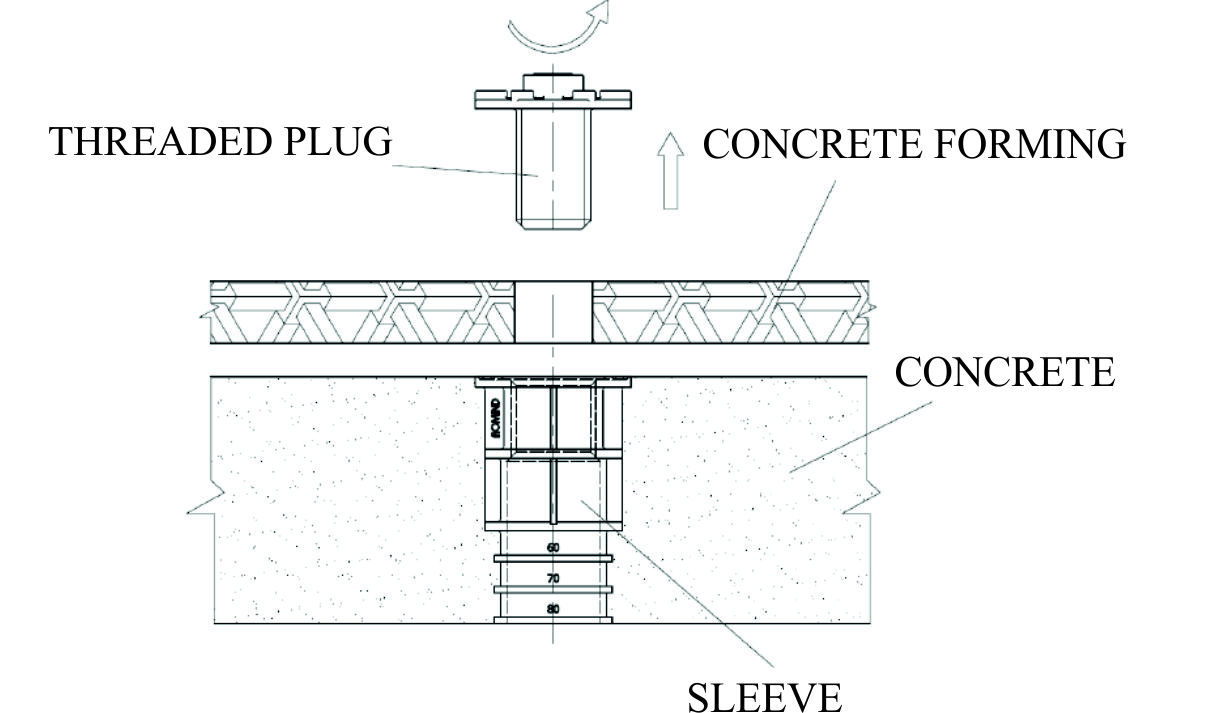 Observation: the plugs are recovered and reused in order to make the next concrete plates.