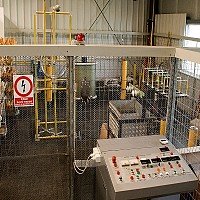 The safe use of the protection equipment depends on:
The correct operation of each components of the protective equipment;
The user's ability to select correctly the specific protective equipment according to the work conditions and type of labour performed;
The abilities to use the selected equipment kit;
The accumulation of knowledge on the use of equipment by practical training;
Careful reading and understanding of the user's manual for each component;
Performance of regular inspections of the equipment;
Appropriate maintenance and storage of the equipment.
Regular inspection of protective equipment is divided in two categories:
Visual inspections performed by the user in order to notice any potential damage of the equipment used, inspections recommended to be performed prior to each use of the equipment.
Periodical inspections of the protective equipment performed with trained and authorised personnel intended to acknowledge the maintenance of physical characteristics and properties of such equipment to provide their safe use. Periodical inspections are generally non-destructive tests performed on test stands, with appropriate measurement equipment. There are circumstances where periodical inspections also include visual inspections of the equipment, inspections intended to identify traces of wear or ageing of materials that compose the equipment, traces of corrosion as a result of environment factors or the absence of components of some devices.
Periodical inspections are performed in accordance with the periodical inspection instructions given in the technical manual of the equipment, as well as in accordance with the periodical inspection instructions regulated by Romanian / European standards in force.Periodical inspections can be performed both upon the commissioning of equipment (if the national or internal regulations of the users require so), and periodically on regular time periods, regulated by product standards or instructions of equipment manufacturers. Periodical inspections of protective equipment must be performed by trained and qualified personnel to perform such services, in test laboratories certified by Accreditation bodies of test laboratories (if any) or in spaces intended for the performance of such services, provided with appropriate equipment and tools.